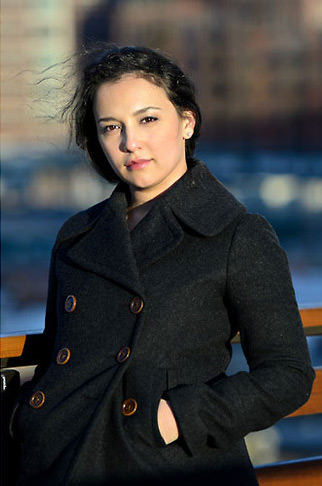 From Lola
Oh, where do I start from. Initially I was posting under Mansurovs and later changed the blog name to Lola Elise recipes. Today I am presenting you my recipes and insights from my kitchen and my home under the umbrella of Arbuz.com. But the content of my blog never changed and I still strive to bring the best to you with step-by-step instructions and detailed information on any given topic. You will notice that we have added multiple members to the team who will provide fresh insight from different experts on the field of dietetics and nutrition. While we are picking up from where we left off, we are still working on improving the site. So, bare with us to see all the progress coming.
Briefly about me and Arbuz
I am still a mom of three, wife to an amazing husband. I am still a photographer, who ventured into professional wedding and portrait photography some years ago. While life pulled and pushed me around to many corners of its web, I became assured that my heart will always belong to my first passion, my food blog.  I love my readers with all my heart and I hope to see you all back together again, to celebrate food, love and healthy living. I've been mapping out my plans and strategies for Arbuz for about a year now. Slowly but surely my husband has been helping me work on the new design to make things a little user friendly for all of you.
What's the same
Amazing recipes, photographed step-by-step to make it easy for you to understand some complicated techniques, which at time hard to explain with words.
Tips and food techniques
Delicious Pastries and more.
What is new?
While I took a sabbatical from my baby project, I became involved in fitness and clean eating. Don't get me wrong, I still indulge in occasional sweets and occasional 10% junk-of-the-junk food, I started understanding the importance of moderation and balance more and more. While you will see a wide array of foods including sweets, paleo, GAPS, gluten free, etc., rest assured that we will not alienate anyone!
As I mentioned before we also came together with some great people who will be part of Arbuz.com. While they will introduce themselves soon, I can say that both of these people come with their stories which you will relate to. We will all share our knowledge and insights with you in order to keep you informed with the latest news and trends in fitness, nutrition and different recipes from around the world.
We are also rolling out the Beauty section in Arbuz.com. I strongly believe that health, nutrition and outer and inner beauty go hand-in-hand. This section already started functioning, but we will add more and more tested, verified, working methods and articles, which will teach you how to better take care of your God given grace.
Stay tuned for the introduction from our other writers.