I decided to write this article about Body Types: Ectomorph, Endomorph, and Mesomorph for educational purposes. One size does not fit all. This is not only true with clothing, it is quite appropriate to state this when it comes to either losing weight, gaining muscle and maintaining your figure. Your body type matters when losing weight or trying to achieve your goals. While willpower, hard work, dedication matter when it comes to sticking to a regimen, knowing the science behind your genetic body type might serve you well.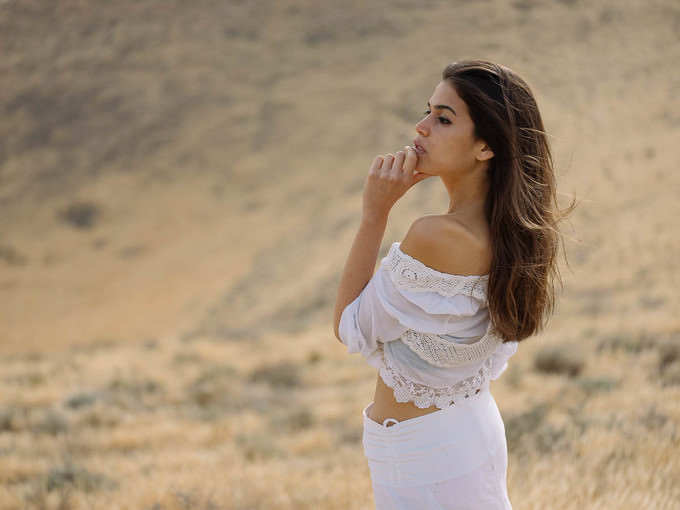 Have you been in that loop where it seems like you are eating well, exercising hard, getting plenty of rest, but can't seem to shed that extra fat? Or have you been following a strict weight lifting protocol and can't seem to gain an extra ounce of muscle? Despite all your efforts you've been noticing that whatever you are doing to remedy your situation you are still falling short. You also start secretly wondering if your friends at the gym are on some sort of a miracle pill? Even though I know whys and whats of this issue, I still wonder how lucky some people can get. I constantly have to remind myself that I need to work with the cards that I was dealt with and stop looking around and comparing myself to other people.
So where do we start? Understanding different body types and the kind of effects it has in your weight loss journey is essential. Start from explaining to yourself that every single one of us is unique. We have one of a kind DNA and a body-build that is designed just for us. Virtually no workout regimen or a diet will be perfectly cookie-cut for every one of us out there.
However, there are three general categories most people can fit in quite comfortably. You will still need to pinpoint where you are in that scale and start experimenting with body type appropriate approaches, in order to get the results that you desire. This is both true with your diet regimen and with the exercise routine, you will choose to complement your body type. This way you will also save yourself from the frustration of being stuck in one place in your fitness journey. Knowledge regarding the differences between body types and the type of exercises recommended for them might be able to break the shell of being "just big boned", or "thin as a stick" ideologies.
ECTOMORPH
People who fall into this category are almost always small framed, have longer limbs and do not gain weight easily. These people process carbohydrates into energy readily. Hence their ability to be able to withstand larger quantities of carbohydrates, without packing on fat. However, in order to gain muscle, they will need to work much more than any other body type. Unfortunately for ectomorphs, they score quite poorly as bodybuilders. When you think of ectomorphs think about marathon runners or think of some of your friends who can eat anything in the world and still stay thin.
EXERCISE RECOMMENDATIONS FOR ECTOMORPHS
In order to put on some muscle weight, ectomorphs need to lift heavy weights and decrease the reps. Tempo style workouts might be ideal for ectomorphs, where you slow down the reps, hold them for longer periods of time and use heavier weights during their reps. Ectomorphs will benefit by increasing their lifting days to 4 sessions a week. 2 HIIT exercises or Peak 8 type exercises should be quite suitable for ectomorphs. This would mean to significantly limit long cardio sessions on a treadmill or running outside.
ECTOMORPH DIET
If an ectomorph wants to gain muscle, he/she will need to be eating more frequently. I would also advise them to limit fasting or not to fast at all. If these type of people want to gain much-wanted muscle, fueling the muscle becomes a priority. Increasing starchy carbohydrates, adding more protein will be ideal for ectomorphs who want to gain muscle. These are general guidelines. You will need to consider the caloric intake depending on individual needs.
ENDOMORPH
Endomorphs are more frequent among the populous. People who fall under this category can gain muscle with relatively little effort. However, they are also prone to packing on fat easily, if their diet goes unchecked. These people are often pear-shaped, they can be tall or can be short. They are also what a lot of people refer as "stocky" or "big boned". Endomorphs tend to carry more fat and often have softer and rounder physic, even when they are on a lean side.
EXERCISE RECOMMENDATIONS FOR ENDOMORPHS
When it comes to exercise and gaining muscle (which in turn also helps to rid of unwanted fat) endomorphs will thrive on increased days of lifting along with adequate amount of cardio exercises. If you are an endomorph, my research (and my personal journey) recommends that you go for more reps and higher amount of sets. Incorporate these sets into hypertrophy where you work each muscle group during separate days. The biggest emphasize should be put on your lower-body day since your larger muscles burn more calories. Incorporating cardio into the endomorph workout regimen is essential. Add 3 cardio sessions per week along, with 4 days of weight-lifting. Make sure it is not a long and grueling cardio sessions. Tabata type workouts and plyometric exercises will work quite well.
ENDOMORPH DIET
Unlike ectomorphs, endomorphs cannot afford to be so indulgent in carbohydrates. Since they tend to gain weight quite easily, being on a stricter spectrum with their diet will do endomorphs good. Staying away from starchy carbs, and getting their complex carbs from vegetables and leafy greens is a great way to success. That's not to say that indulging once or twice will totally ruin your progress. Keep it strict for the most part. I would also recommend endomorphs to look into carb cycling. Add carbs on the days of your most strenuous exercises and decrees carb intake to a minimum when not working out. Also, schedule your carb intake for the better half of the day and avoid eating carbs late at night.
The important thing to mention, endomorphs can fast for longer periods of time. When scheduled right, endomorphs will be able to benefit from intermittent fasting, planned twice a week, with increased water intake. Just because endomorphs tend to retain more water than other body types, increasing water intake will help flush the excess water from your system.
MESOMORPH
Mesomorphs are built to be perfect athletes. That is not to say that ecto and endo can't get there. However, mesomorphs spend the least amount of time to achieve what other body types need to put much more work in (sometimes a lot more work in!). Mesomorphs are more of a square shape, have wider shoulders, and have a visible athletic build. They gain muscle easily and have the ability to keep the body fat percentage low, thanks to their muscle build up (and genetics!) I have a few friends who are mesomorphs. You would think they spend hours in the gym. In fact, none of them have probably been to a gym in the near past.
EXERCISE RECOMMENDATIONS FOR MESOMORPHS
Mesomorphs will benefit from lifting a moderate amount of weights and performing a little bit of cardio for overall maintenance. Too much of weight lifting will shift mesomorphs towards getting too bulky and too muscular. It is recommended that this group lifts weight twice a week, and have cardio sessions another 2 days of the week, to maintain their ideal body shape. Mesomorphs respond well to power moves while weight training. They do not need to perform a crazy amount of reps. Minimal reps with thrust, clean and jerk, power clean will do wonders.
MESOMORPH DIET
Mesomorphs need to eat quite a bit more in order to sustain their muscle weight and body composition. Just like in their workouts, they can afford to eat a little bit of everything. During the training days mix of mostly complex carbs and some simple carbs, along with moderate amount of protein and a limited amount of fats can be very suitable for this body type. Think in terms of 40% carbs, 30% protein and 30% healthy fats. Mesomorphs resting days should see a decrease in simple carbs.
COMBINATION OF BODY TYPES
There is also a 4th body type, which is considered to be a combo of two of each, and rarely a combo of all three of the body types. People that are around you are most likely a combination different body types.
I, for example, am a combination of an endomorph and a mesomorph. I am predominantly endomorph than a mesomorph. I can gain fat quite easily and can gain muscle over a short period time, too. I still have to find a balance in my diet and cannot afford to eat as much or as liberally as a mesomorph would.
Above are a general explanation of three body types. While some things might be very familiar with your body type, what I have included in this article are just guidelines. It critically important to understand your own body. I would highly recommend trying to experiment a little and become an expert in the fortress you live in.
Regardless of where you stand in this body type scale, your particular situation will still remain unique to you. The body type system will not take to account your sensitivities, allergies, and limitations. Work around them and try to tailor your own system which will take care of you. If you cannot be as slim, or as muscular like people around you, so be it. Be the best looking you, not your best looking friend. After all, learning to be comfortable in your own skin is the only thing that will pave the road towards your happiness.