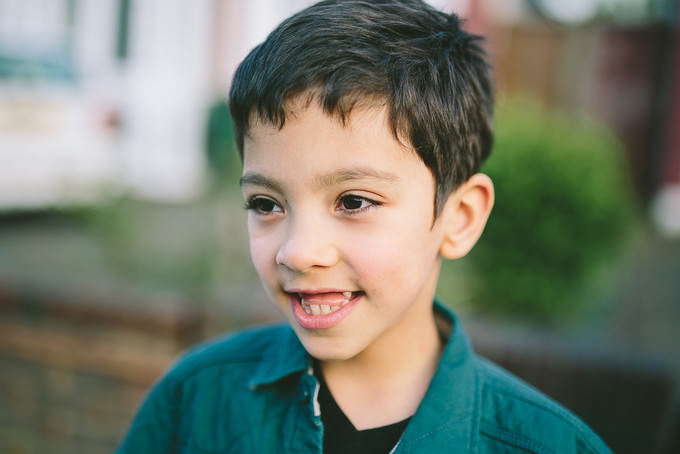 My 8-year old son existed for a number of years on a very self-restricted diet. It consisted of only bananas and porridges. Yes, it does sound crazy and unbelievable but this is what happened. Now when I look back but at that time it was not fun at all. We have been constantly worried about our son "not eating" or rather "not eating properly" and surfing the internet was not of any help. Why? Because, everybody kept saying things like "don't worry… it will pass…no issue really, he will outgrow it…" So at times we thought ok let's see what happens and then there would be times when we tried to cajole, beg and – I am ashamed to admit this – force him to eat something healthy. Our only consolation was he was eating bananas and the fact that the porridge he was consuming was gluten and casein free but when the quantity of bananas reached 30 (!) a day we knew we had to do something drastic.
Well… or so we thought… We have started researching more and more on the subject of eating and realized that it is not by choice that our son does not eat properly. It could be that his whole body is experiencing something which is affecting his taste buds and the overall perception of the foods. More research on the subject suggested that he was lacking beneficial bacteria in his gut and when we explored further the quality and consistency of his stool (and the smell which required airing our whole house for hours) confirmed that there was something seriously wrong with our little one and he was actually a victim in this vicious cycle rather than a cranky and stubborn toddler.
The first step was running a test to see if he was suffering from any parasites and check out the flora of his gut. The tests came out clean when it came to parasites but there was a huge imbalance in his gut flora with many beneficial bacteria simply absent. Don't get me wrong all this time we knew that we had to be giving probiotics and we did but we did not realize that probiotics widely differ and how and in which quantities you take them is super important.
We started with giving our son bifido-bacteria (please make sure you give the probiotics of sufficient strength but if the gut issues are too serious you may want to start with slightly milder ones and then build on that). What we did not expect is how quickly our son's eating behaviour will start shifting. Suddenly, he did not mind trying a blueberry. For us that was a miracle unfolding in front of our eyes. Then, he was open to try other fruits which was fantastic and still unbelievable. It did take weeks for him to try each new item but we were moving in the right direction. What we also realised that when someone gets stuck with the certain list of foods they prefer to eat then most likely they are consuming items which they are intolerant to and keep creating the gut flora imbalance.
At some point, we got stuck – now our son was indeed eating lots of fruits but what about other things like meat, fish and chicken and vegetables? He still felt sick just looking at them. We didn't know what to do. He was on a gluten and casein free diet and eating fruits and having probiotics… what else could we do? More reading and research told us that we have to look at other things he is really craving and try to exclude those. Out went sugar, which we replaced by honey and dates. Then we got rid of all gluten free carbs as these apparently were still affecting his gut by feeding the pathogenic bacteria. And finally! The first piece of meat – my wife could not believe what she was seeing. She just cried and cried. We never thought we would witness a day when our son would be eating any meat or fish or chicken! He even started eating fresh salads and vegetables, which most children at his age avoid at all costs.
While he was going through this amazing transformation in his diet, his overall health and wellbeing have dramatically improved.
Now we are happy to report that our son is on a very healthy diet and our meal times are a simple joy!