After a long break I am back documenting my favorite recipes :D My come back recipe is this fabulous and very easy cabbage salad. This salad can also be used as a bruschetta topper.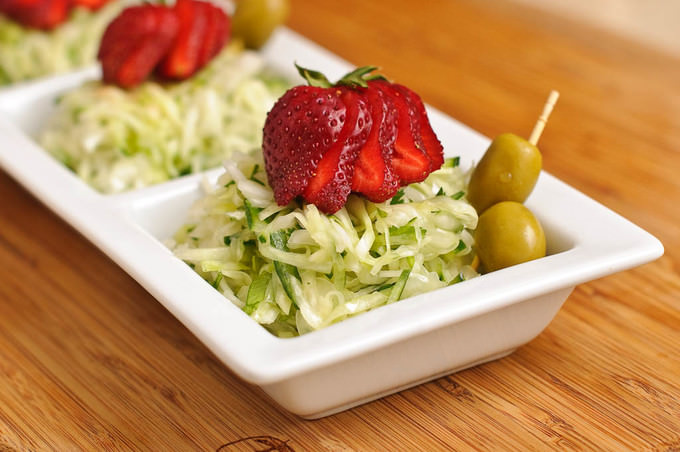 Ingredients:
1/2 medium cabbage
1 medium cucumber
2-3 cloves of garlic
1/2 cup of cilantro
2 Tbsp olive oil
1 Tbsp vinegar
1 tsp salt (+/-)
Directions:
Cut the cabbage into smaller chunks to make it easier to shred it further. So, shred the cabbage thinly.
Place the cabbage in a large bowl and add the salt. Gently squeeze the cabbage and loosen the texture of it.
Julienne cucumber and mince the garlic and place them both on top of the cabbage.
Add thinly chopped cilantro, olive oil, vinegar and mix everything well.
It is that easy :)
Enjoy!