The crispy waffle recipe I am going to publish today is my long searched one. Crispy outside and soft inside, this waffle conquered our hearts. Besides, it is easy to make. Waffle recipes like many other recipes have hundreds of variations. With little ingredient change, a new waffle recipe is invented. And we tend to hear following phrase frequently "Wow, I found best waffle recipe, I will text you the source". I obtained this recipe in a similar way. Although I like this recipe so much, I believe, this is not the last one I am going to share with you all.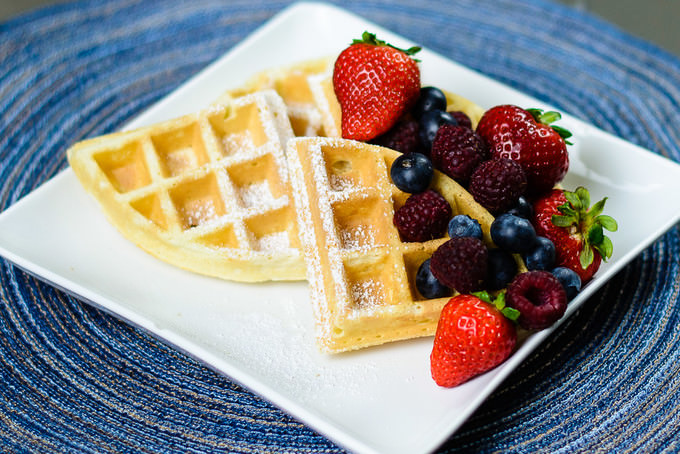 Ingredients:
3 eggs, separated, both will be used
1/4 cup sugar
1 tsp vanilla extract
1/4 cup unsalted butter, melted
2 cup milk
2 cup flour
1 tbsp baking powder
1/2 tsp baking soda
1/2 tsp salt
Cooking spray or vegetable oil for waffle iron
Yield: 7-8 waffles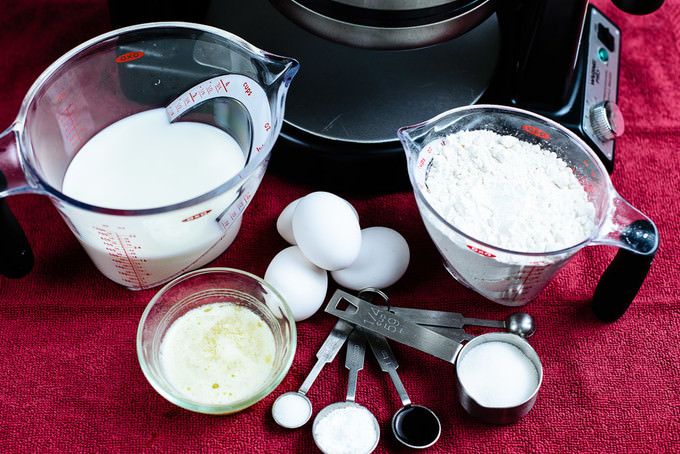 Use 7 inch bowl to mix 3 egg yolks and 1/4 cup sugar until it gets light yellow. Usually, it takes 2-3 mins at medium speed of a mixer. Mix in 1 tsp vanilla extract, vanilla powder also can be used.
Pour in 1/4 cup melted butter and 2 cup milk, stir a little.
In 9 inch bowl mix 2 cup flour, 1/2 tsp salt, 1 tbsp baking powder and 1/2 tsp baking soda. Pour liquid ingredients into dry ingredients bowl and mix well until homogeneous. Use another clean, dry 10 inch bowl to beat 3 earlier separated egg whites until stiff. This technique gives lightness and porous texture to our waffle.
Preheat waffle iron according to manufacturer's direction or based on your own experience with your waffle iron. Carefully place beaten egg whites into batter and stir very gently. Spray oil and ladle batter onto hot iron and cook until crisp, golden brown for about 2-3 mins.
Enjoy!