This cake is very simple yet a very moist and pleasant dessert. I have tried different recipes to find an ideal marble cake. This is the best recipe for me so far. Try it out!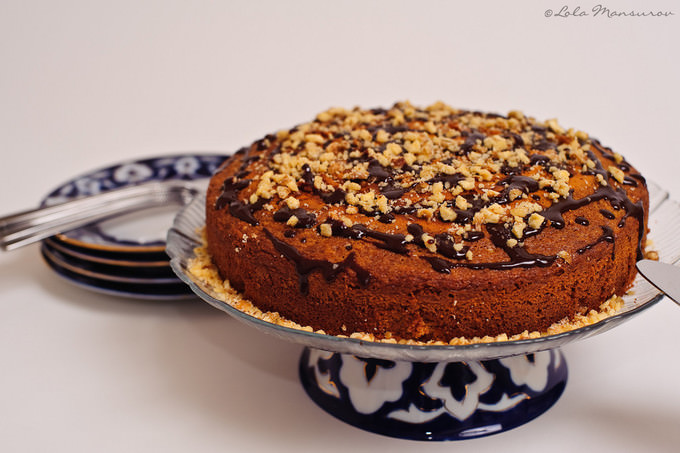 Ingredients:
4 eggs
200 gr (8 oz.) sour cream
120 gr(4 oz.) unsalted butter
1 cup of sugar
1,5 cup of flour
1 tsp of baking soda mixed in 1 tsp of vinegar
1 tbsp of cocoa powder
pinch of salt
Directions:
In a medium bowl beat the eggs with sugar for about 5 minutes. Add melted butter and sour cream. Add the flour, salt and baking soda and keep on beating in medium speed of your mixer. Pour half of the batter into different bowl. Add cocoa powder to one of the batters leaving the other one the color it is. To create the perfect marble effect you will need to use two big spoons dedicated to each batter. Start from the center of the pan, put one spoon of white batter and follow it up with the cocoa batter, so on and so forth. Time to time slightly shake the pan to make sure batter lays evenly throughout the pan.
Preheat oven at 350F and bake the cake for 40 minutes. You can decorate it the way you like or you can simple leave it as it is. I like glazing it with Ganache and sprinkling ground walnuts on top.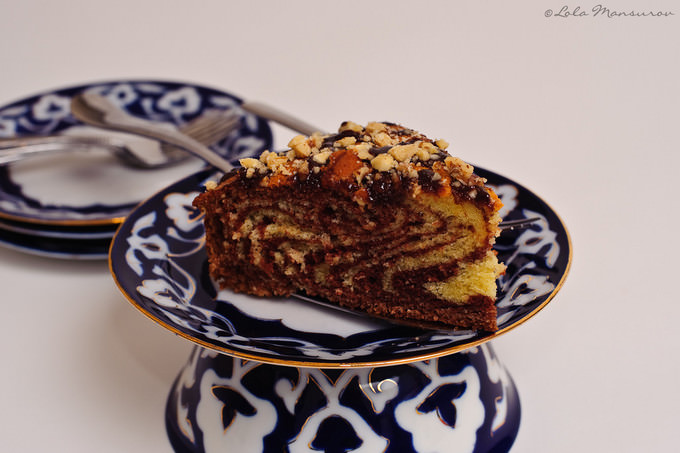 Enjoy!