Today I decided to cook and take pictures of one of the favorite meals of my husband. The process is very easy but you have to have a pressure cooker for this particular recipe. You will also need to like chickpeas, meat and tomato combination. This meal is widely known in Uzbekistan but I've only heard of its existence after moving to U.S. :) From what I understood, different regions make it differently and ingredients vary, too.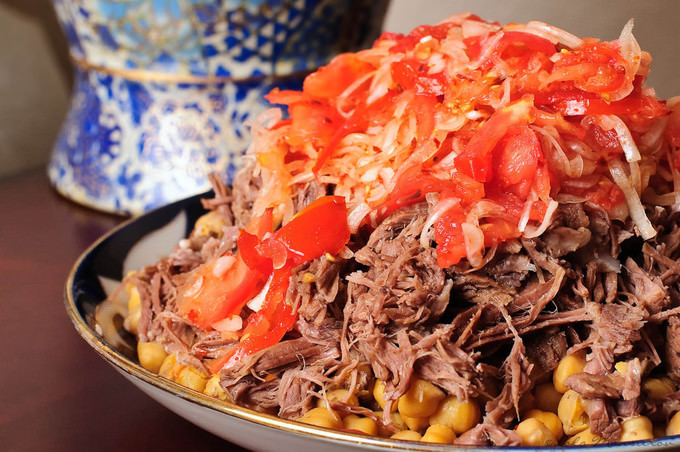 Since we do not have all the ingredients necessary for the original recipe, I am presenting you a modified, Americanized version of the "No'xat Sho'rak", which happens to be the closest to the Ferghana version. Try it and let me know what you think of it.
Yield: 4 medium – 6 small servings
Prep. time: at least 4 hours for soaking the chickpeas in water and 30 minutes for pressure cooking.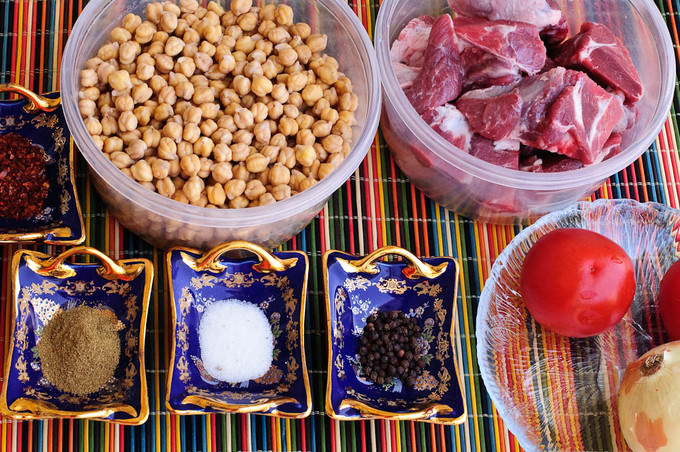 2,5 cups of dry chickpeas
1 lb of lamb or beef (you can always add more if you like more meat)
1 tsp cumin
2 tsp salt
3-4 circles of whole black pepper
1 medium onion
2 medium tomatoes
0,5 tsp cayenne pepper
water for the pressure cooker
Directions:
Soak chickpeas in warm water for at least 4 hours (if you are cooking with a pressure cooker). Check the water level after 2 hours and add more water, if needed. Chickpeas will quickly absorb water, so you have to make sure there is enough of it. When they are ready, rinse with fresh water and put into the pressure cooker.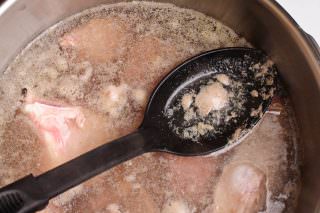 Place chunks of meat on top of chickpeas. Add salt, cumin, black pepper and pour water just enough to cover the meat. Bring it to boil and remove the foam. Close the lid of the pressure cooker and let it stand for 30 minutes on medium-high heat.
Meanwhile prepare the salad that goes on top of the dish. Cut onions in 2 mm half circles. Cut tomatoes the same way. Add Cayenne pepper, salt and mix it well.
Once the time is up for the pressure cooker (30 mins), take out the meat and cut it in small pieces. Place chickpeas on a large dish, top with meat and finish up with an onion & tomato salad.
Enjoy!