Upside-Down Nectarine Cake is very delicious, soft and easy to make. It is so upsetting to buy fruits that smell great but taste like paper. Even if you go organic, there is never a guarantee that fruits you buy will beat the "sweet" standards. At times like these, I often recall our local bazaars back home, where we could try the fruit before buying it.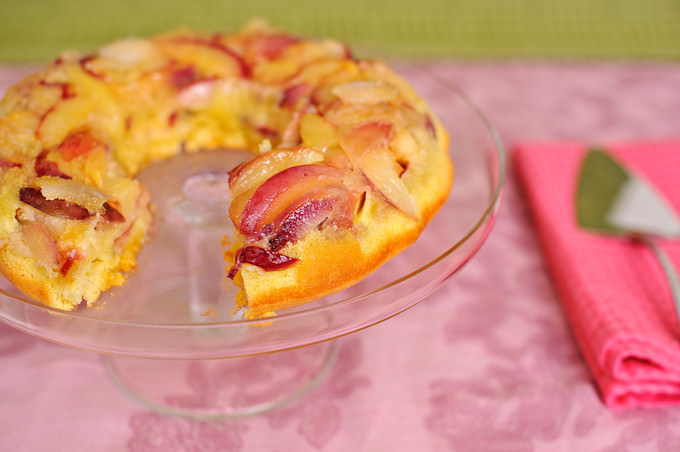 Nevertheless, it is always great to know that I am able to utilize fruits and vegetables, even if they are not perfect for raw consumption. I thank my mom for opening my eyes up for cooking and baking, teaching me that no ingredients should go to waste.
So, my husband bought these fine looking (back then) nectarines, with a compelling smell. Alas, they didn't taste as good as they smelled! I decided to look for a recipe to use them up with the available ingredients. Upside-Down Nectarine Cake was found and adopted.
Before I jump into the recipe, I want to thank the love of my life for being such a wonderful person and an amazing husband! He always knows what I need and is always in tune with my thoughts. He always notices my sparkly glance towards what might ease my job around the house. So, for my birthday, he got a long-wanted Kitchen Aid Stand Mixer. I was over-the-top happy when he unwrapped it at 12:01AM on my birthday and I am thrilled that he gave it a deep thought and timed everything perfectly. I love you very, very much!!!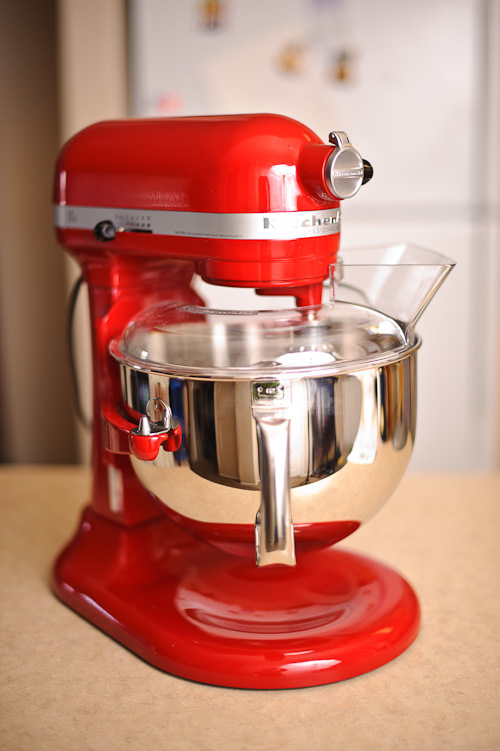 Although from now on, I will most likely use this fine machine for many of the recipes, I will keep on including directions for standard hand-held mixers, too.
Ingredients for the caramel:
3/4 cup sugar
1/4 cup water
2 oz. ( approx. 50 gr) melter butter
5-6 nectarines or 8-10 medium apricots
1 Tbsp lemon juice
Ingredients for the Cake bun:
4 eggs
2/3 cups sugar
1 tsp pure vanilla extract
1 cup flour
1 tsp baking powder
pinch of salt
2 oz. melted butter
Directions:
Slice the fruit of your choice in moon-like shapes, add lemon juice and toss once or twice. Set aside until needed.
In a heavy-bottomed saucepan combine water with sugar, bring to boil, stirring with a spoon until sugar dissolves. Leave the mixture to simmer without stirring or disturbing for about 5-8 minutes, until syrup turns amber color. Then remove from heat and add melted butter. At first, the butter will bubble up, then the whole mass will become like a thick caramel. You should be very careful during this process. DO NOT keep stirring the caramel, it will turn rock-hard on you. As soon as you add the butter, give it one stir and transfer the caramel into a designated, well-buttered 8″ baking dish or a springform pan. I chose a bunt cake mold to give myself a variety.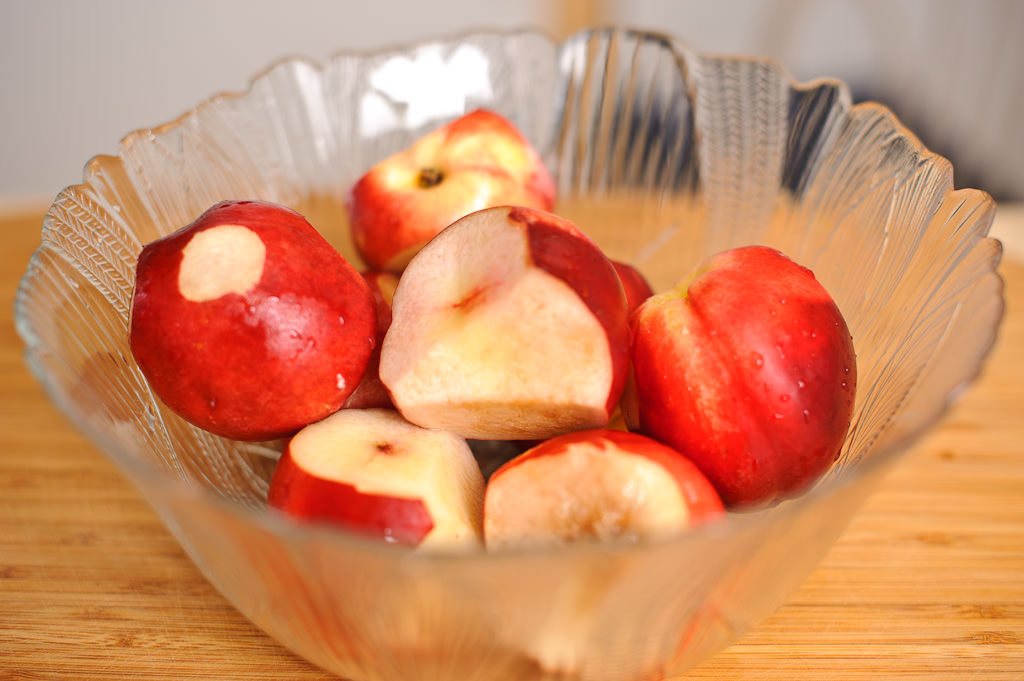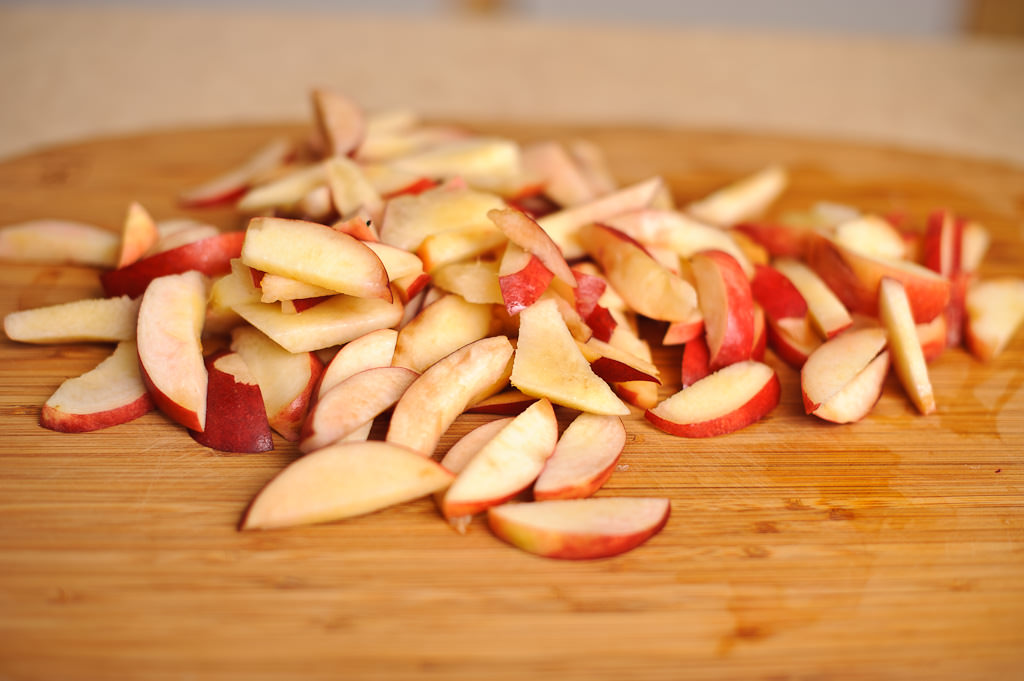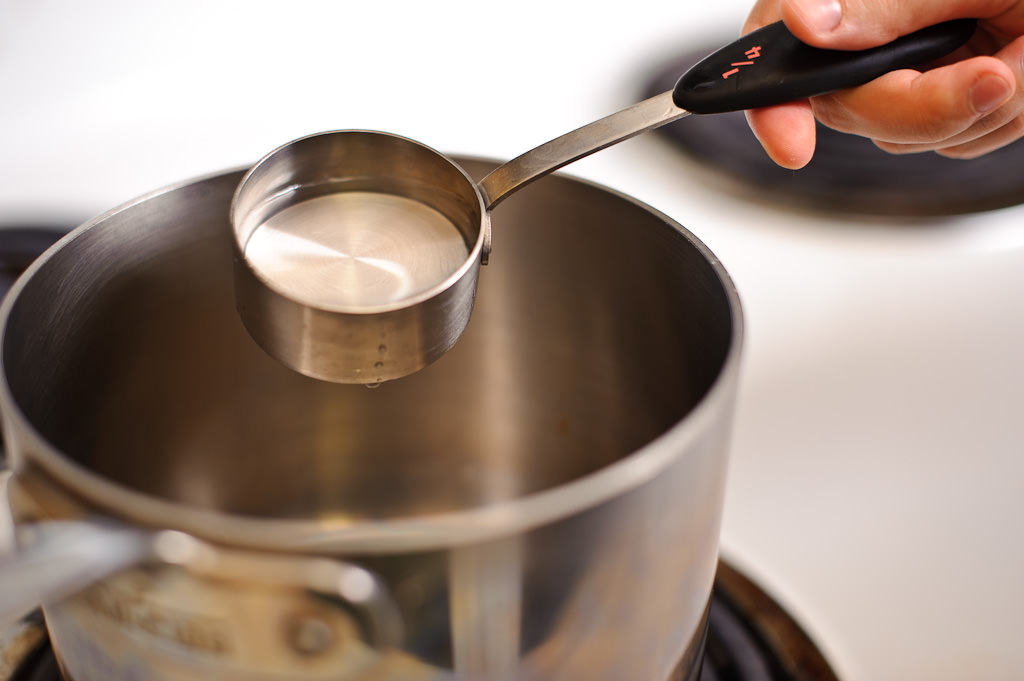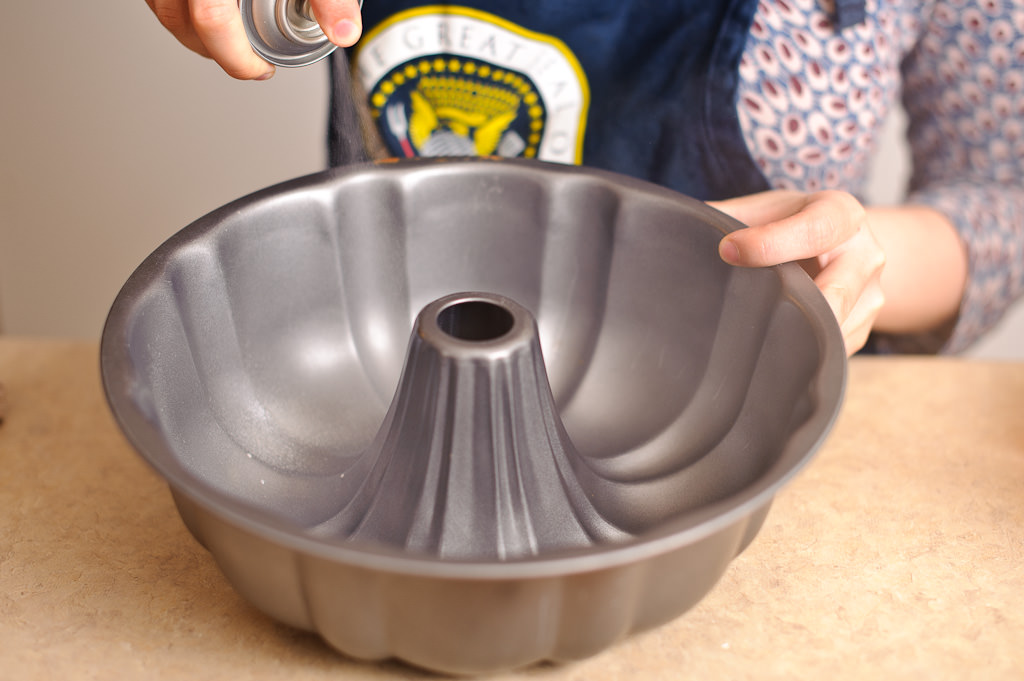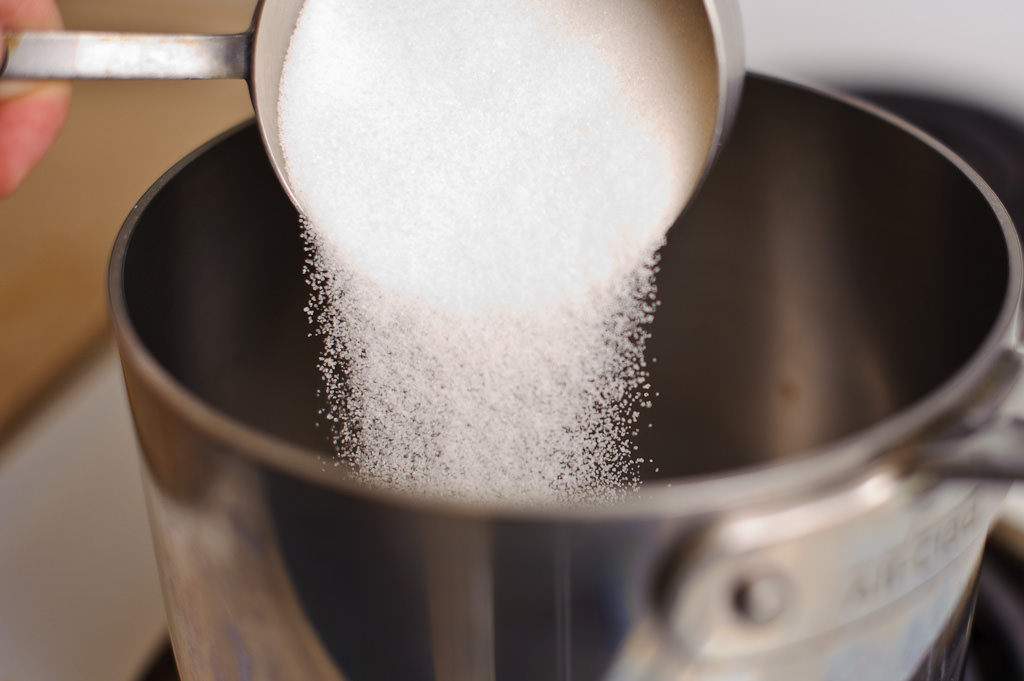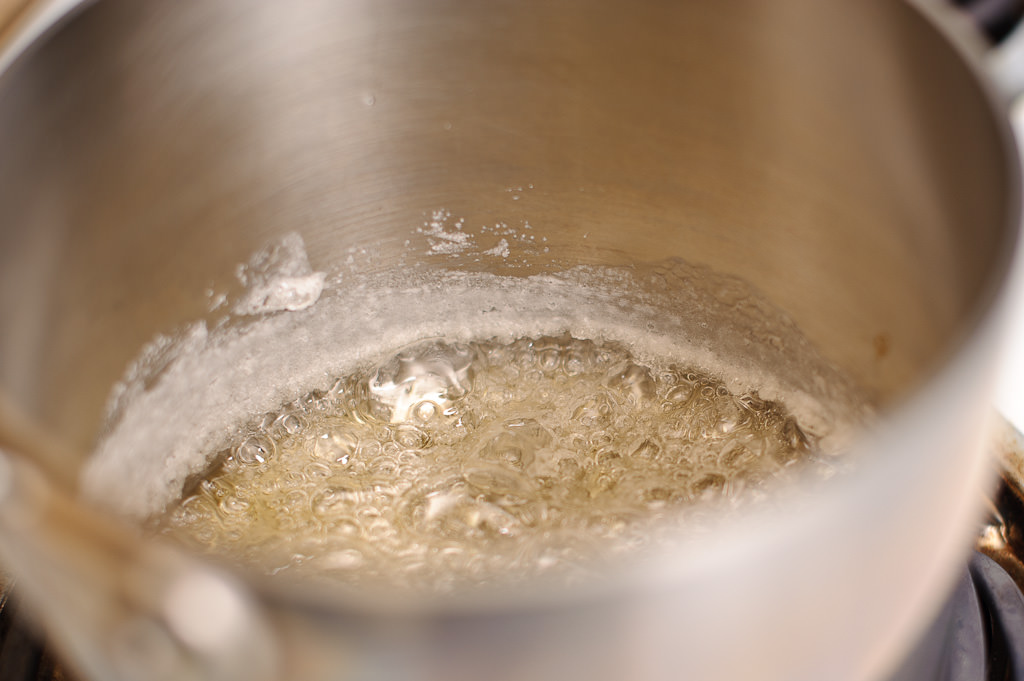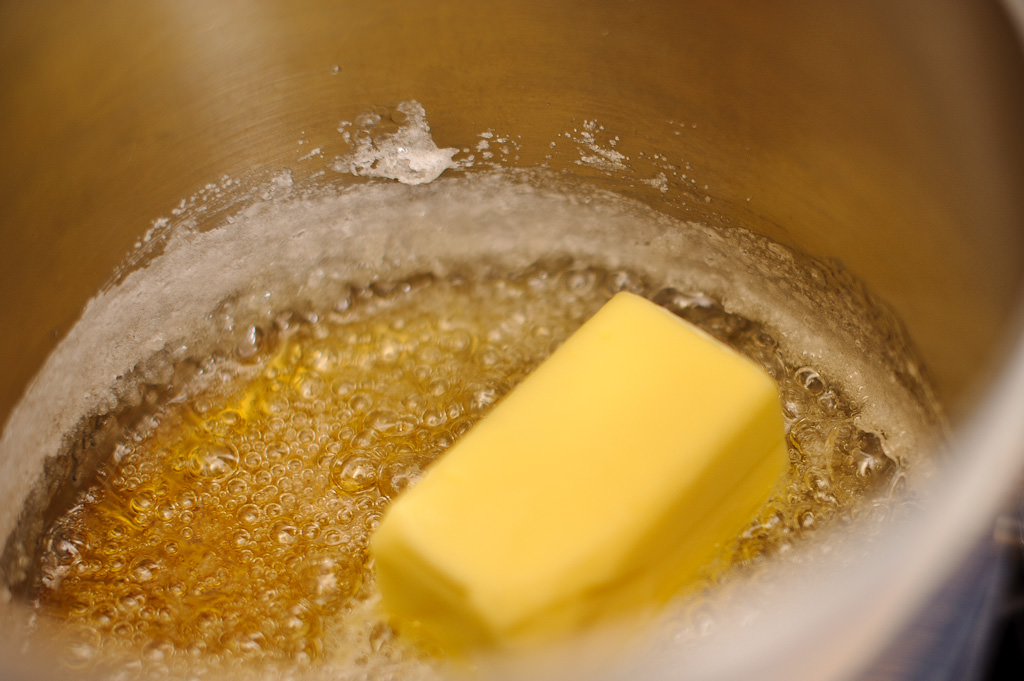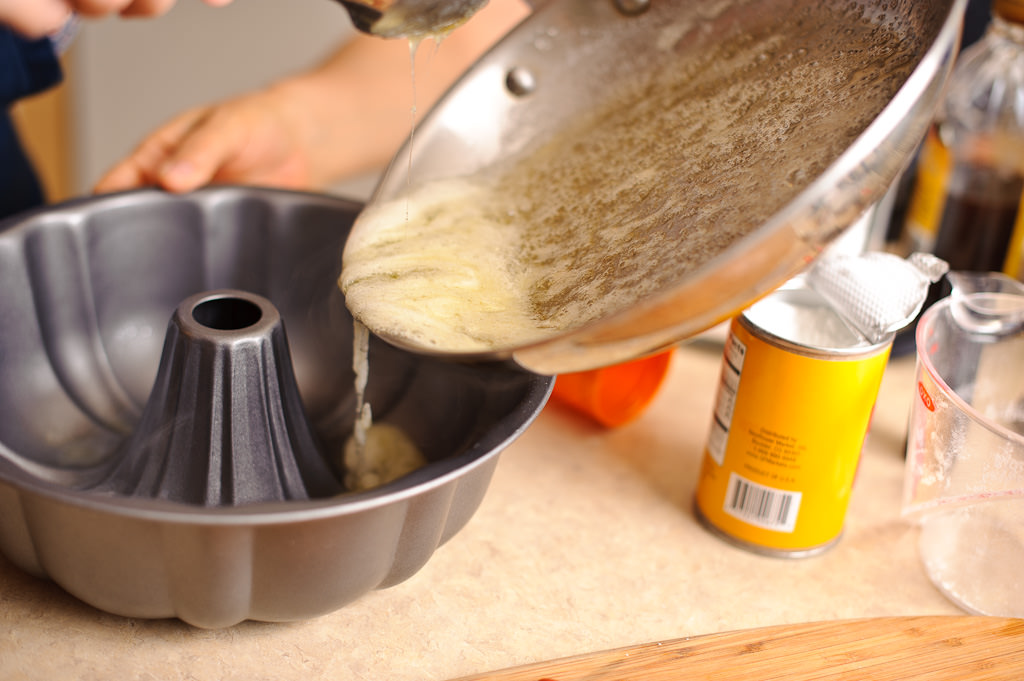 Once that is done, quickly (very quickly) place the fruit on top of the caramel evenly. Set aside until the dough is ready.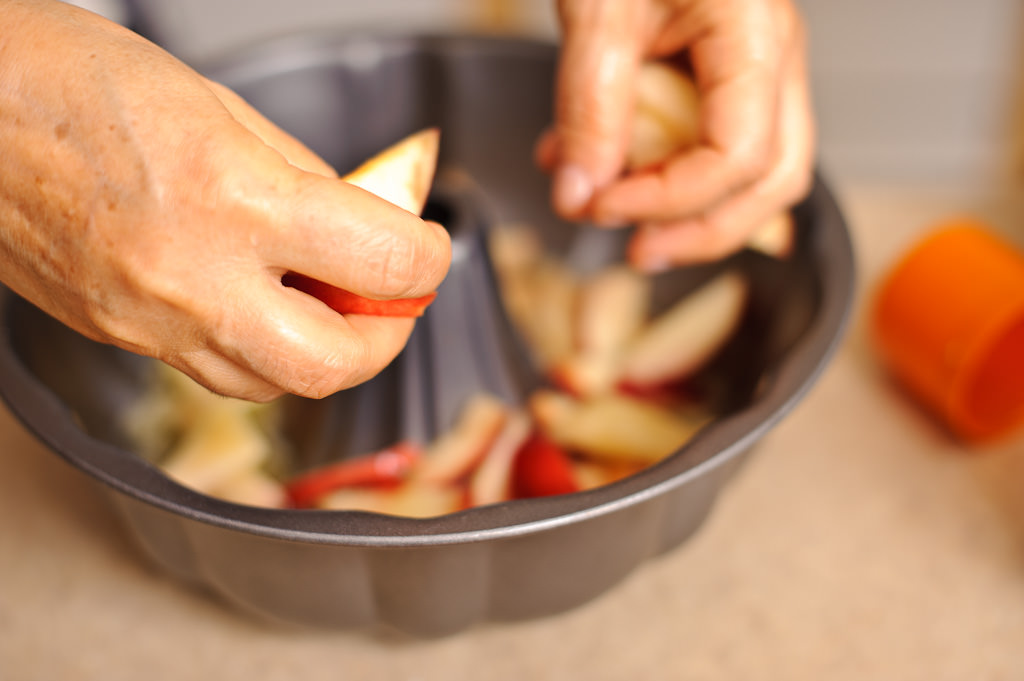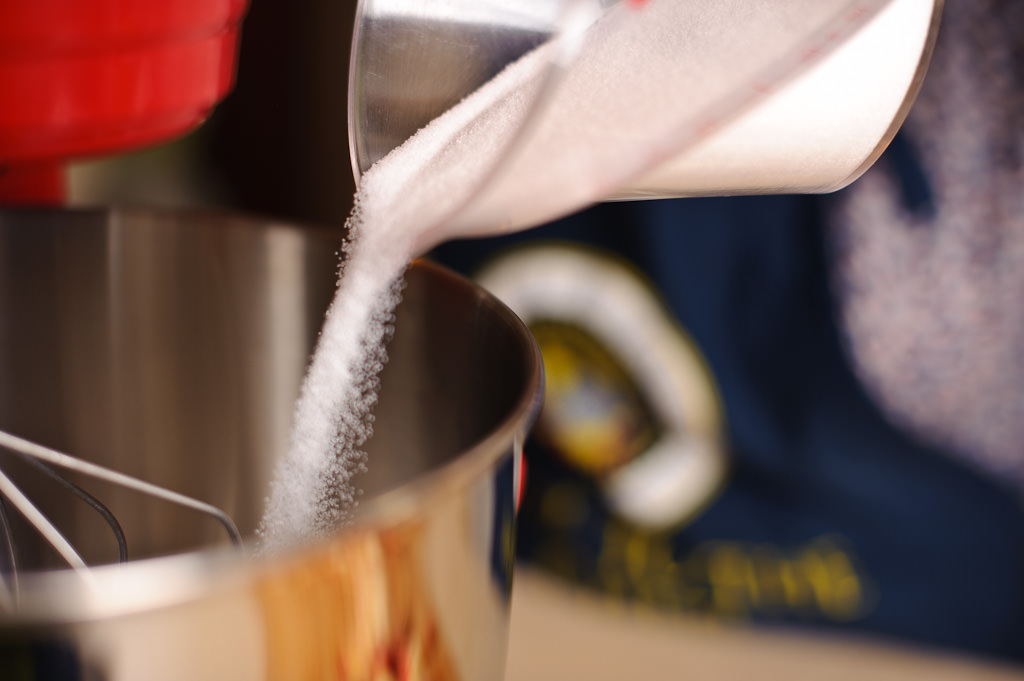 PRE-HEAT THE OVEN AT 350F. Whip eggs with sugar and vanilla into thick mass (beat about 10 minutes at high speed). Sift flour with baking powder, salt and carefully add to the egg mass and slowly mix everything together.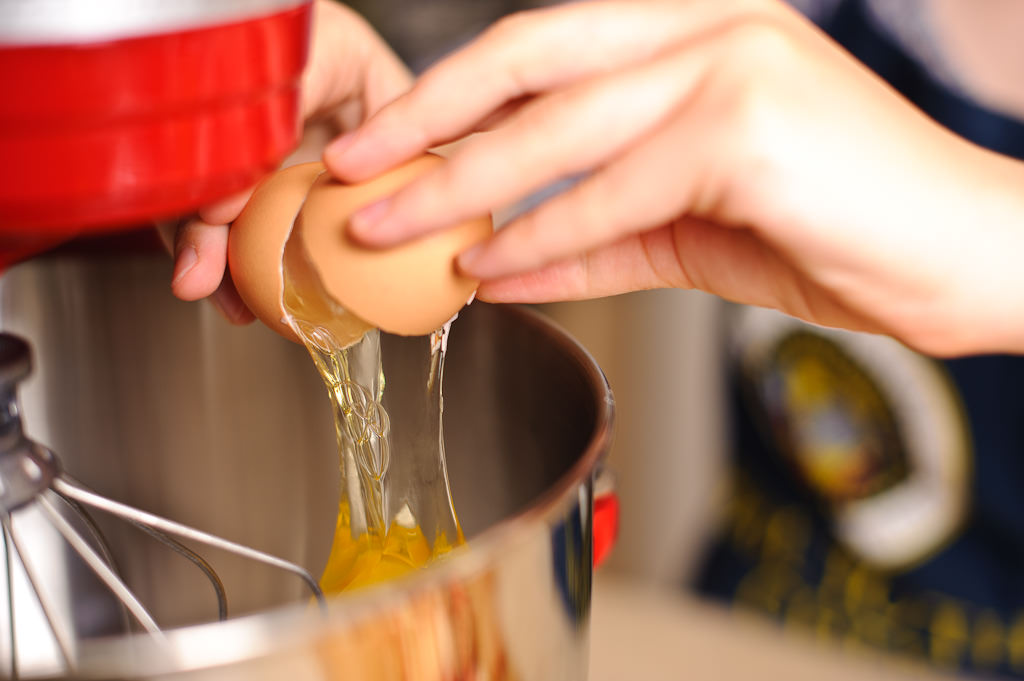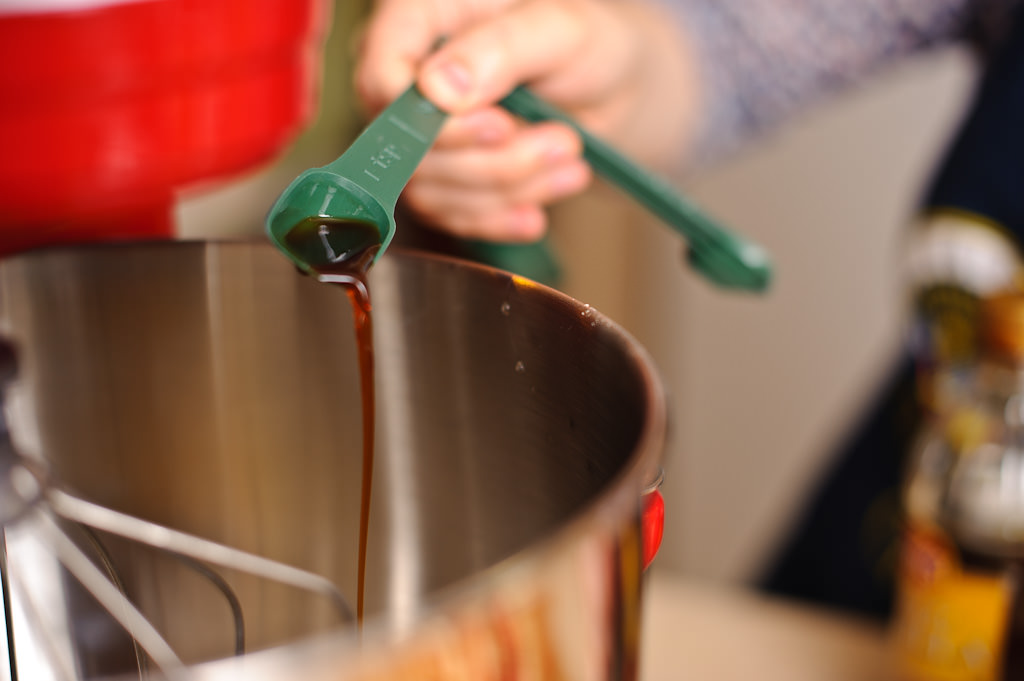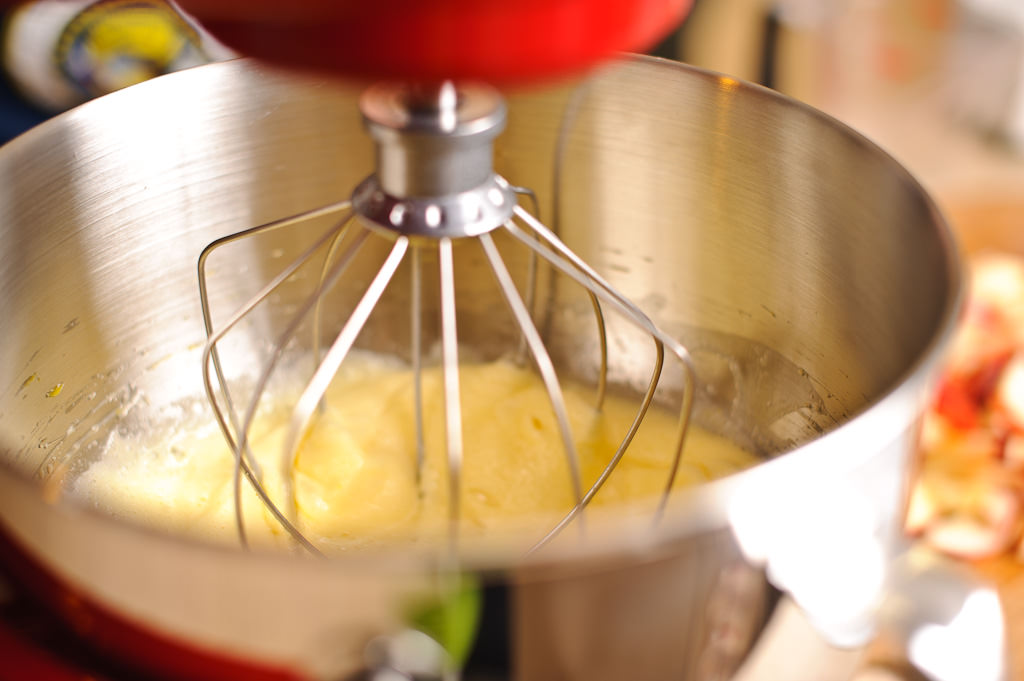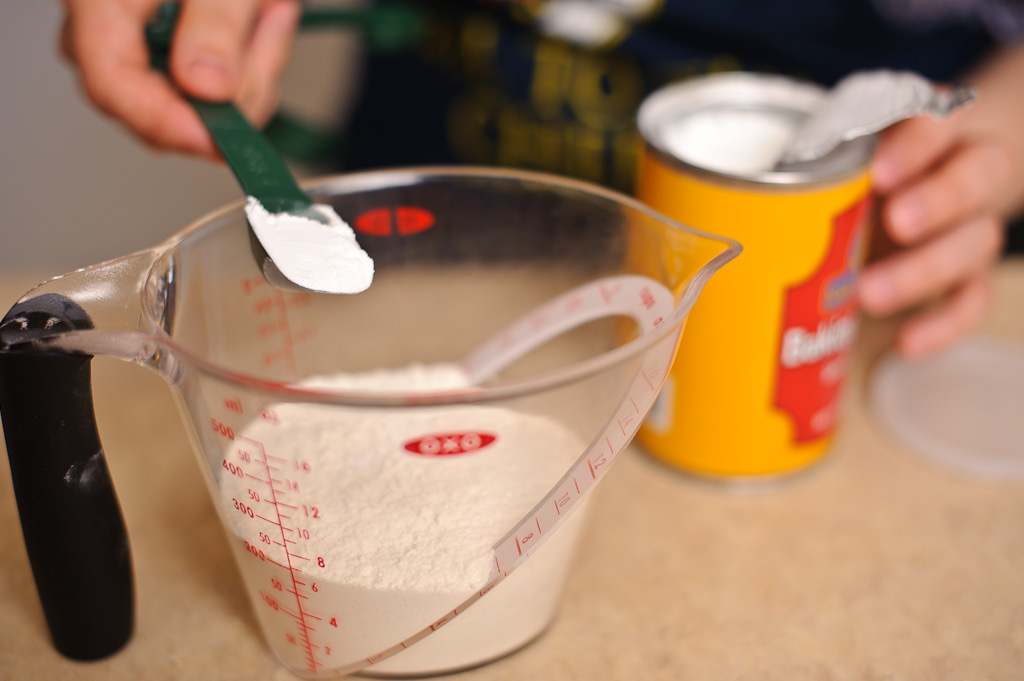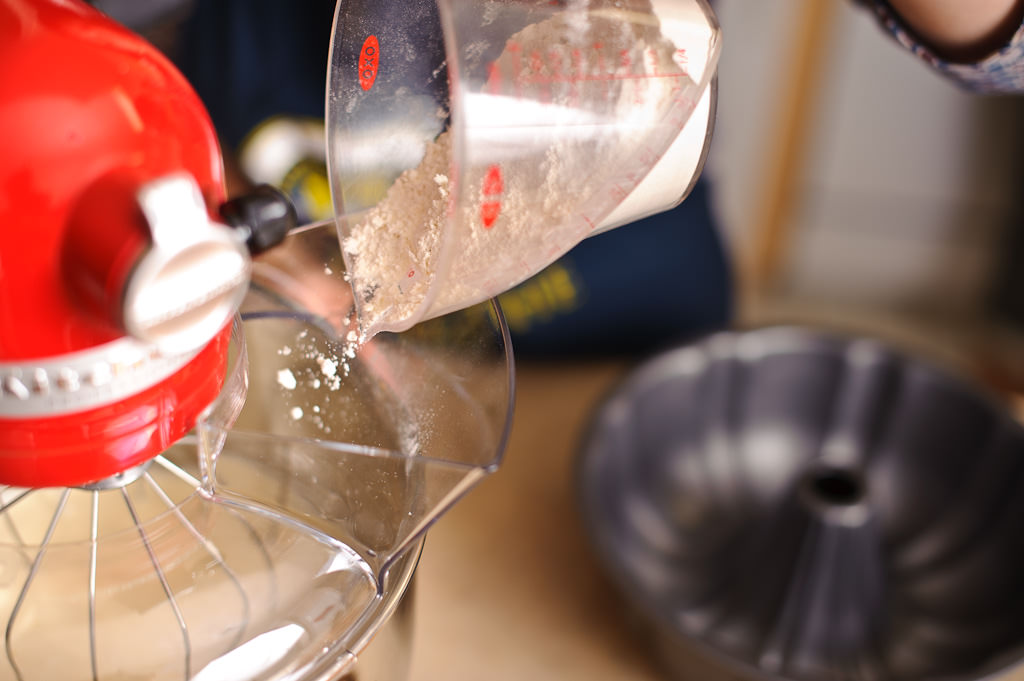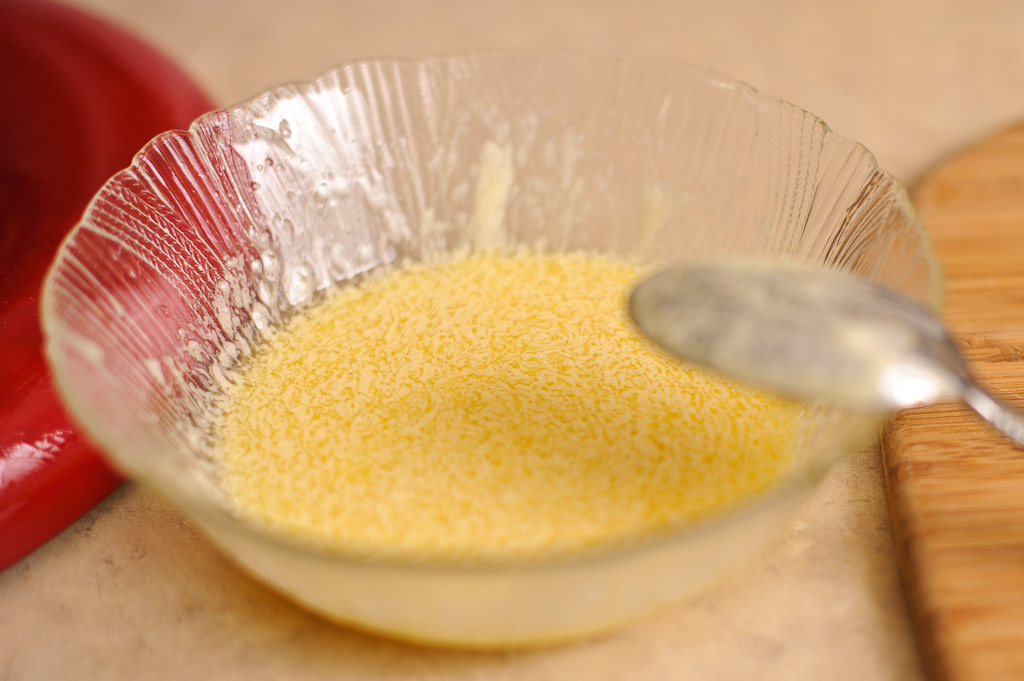 Add a few spoonfuls of the dough in a small bowl with melted butter and mix thoroughly. Mix it in with the dough and carefully combine with a spatula or a big spoon. Do not use mixer for this process as the butter is heavy and will make the dough very flat by beating the air out.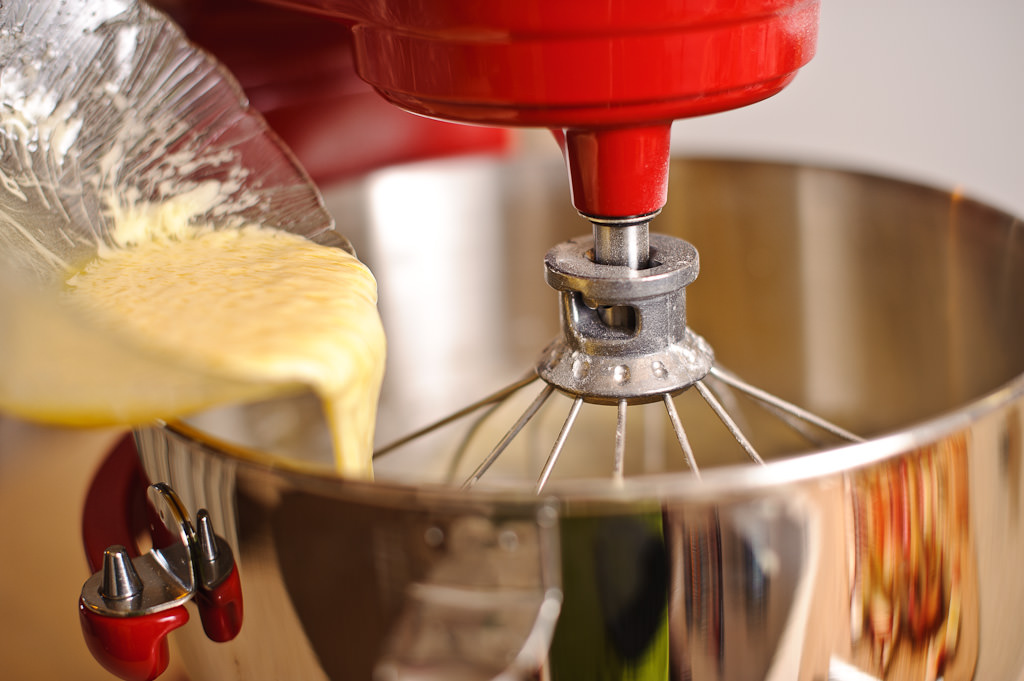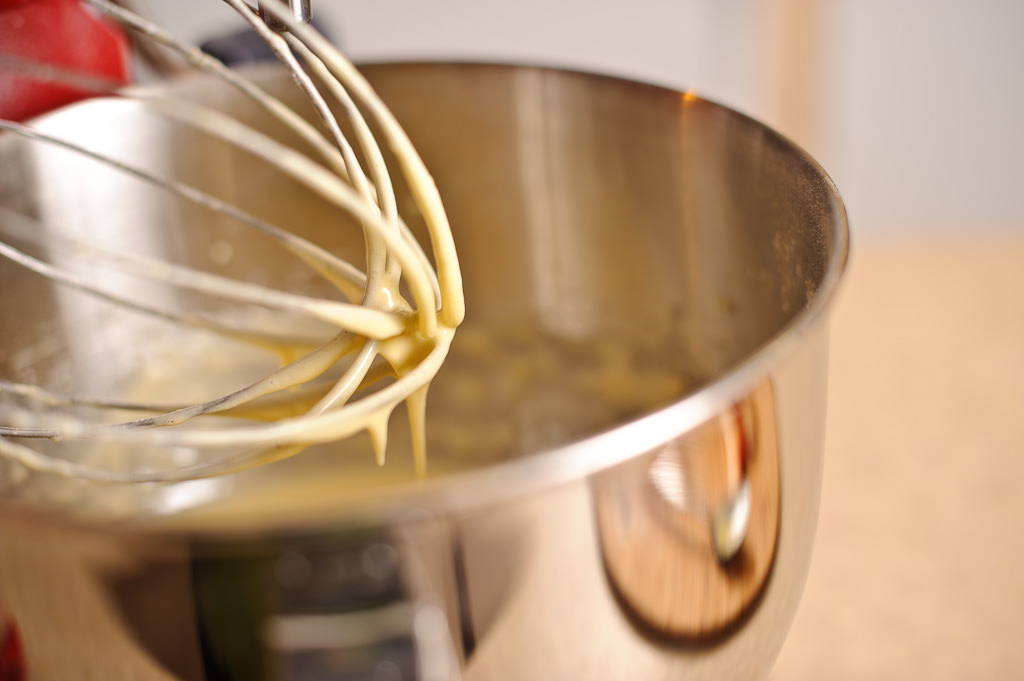 Pour the dough evenly on top of the nectarines. Place it in the pre-heated oven for about 35 minutes or until golden/golden brown. Check with a toothpick for readiness before taking it out of the oven.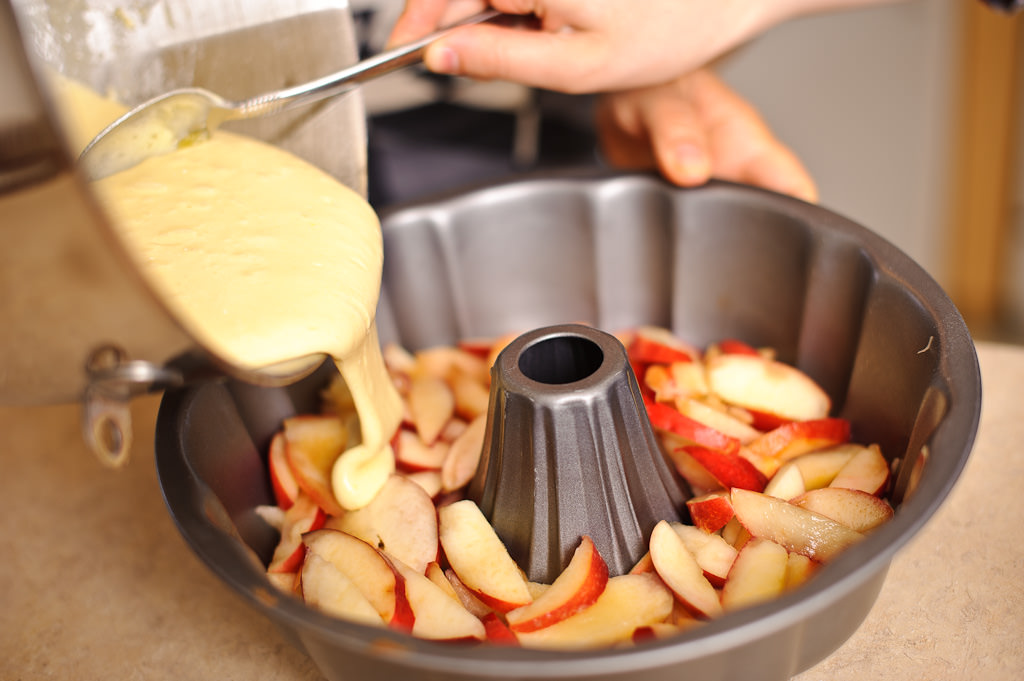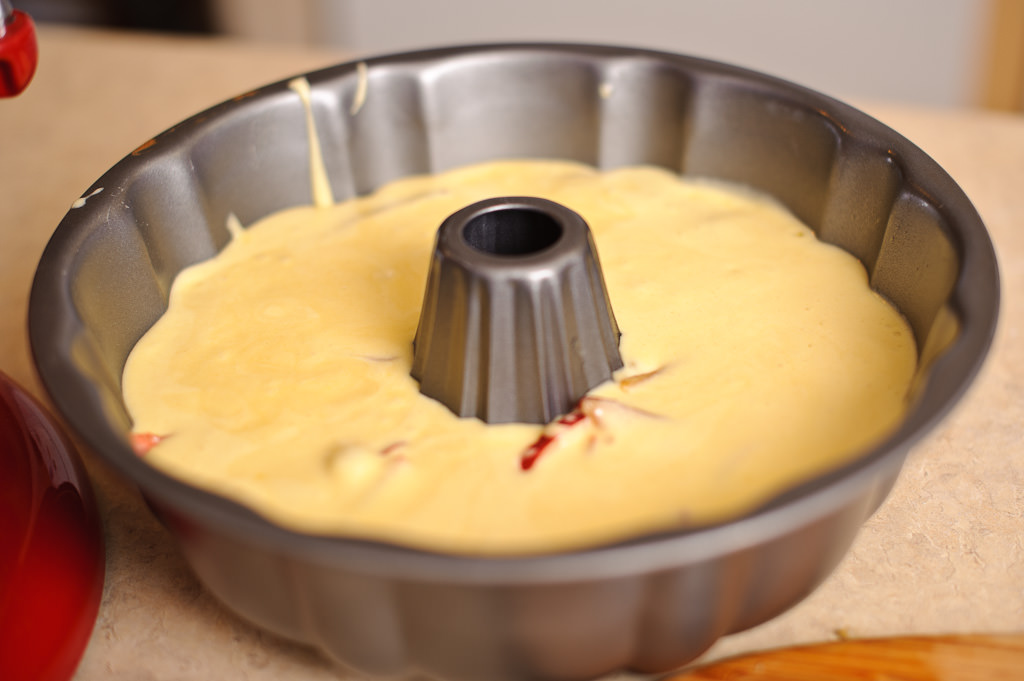 Once the time is up, let the cake cool before removing it from the baking dish. If you used the bunt dish like me, you can remove it right away. But if you used a spring form pan, let it cool for about 20 minutes, slide the knife around the edges of the cake, and slowly remove the bottom piece.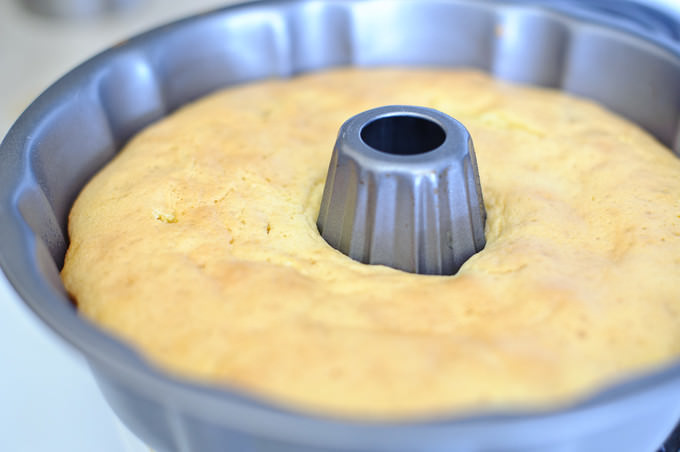 Bon Appetit!